Concave Gallery - Perth
Listing Contact: Email: concavegallery@gmail.com
Location:
Code's Mill 53 Herriott St. Perth K7H 1T5
Concave Gallery is a shop space for unconventional artists and their unconventional art. Talented artists and crafters who cannot seem to find a place to fit in. A place where square pegs DO fit into round holes.
All Hosted Events
Exhibit: Apparitions Untold
Sat, 02 Jul 2022 - Sun, 31 Jul
A collection of dark and surreal works by David Irvine, inspired by the haunting sounds of 400 Lonely Things.
Organised By:
Concave Gallery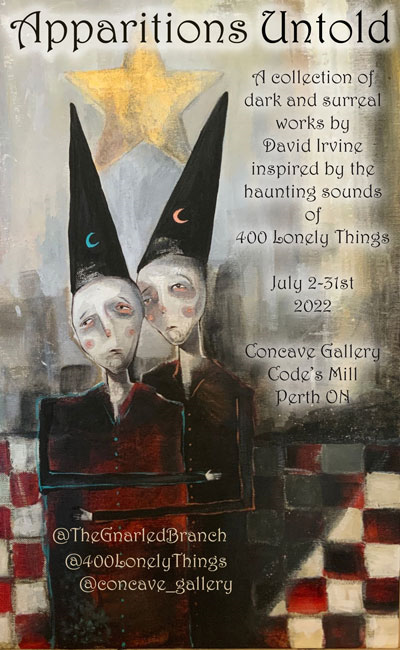 Venue detail
Code's Mill , 53 Herriott St. , Perth
K7H 1T5


Venue Email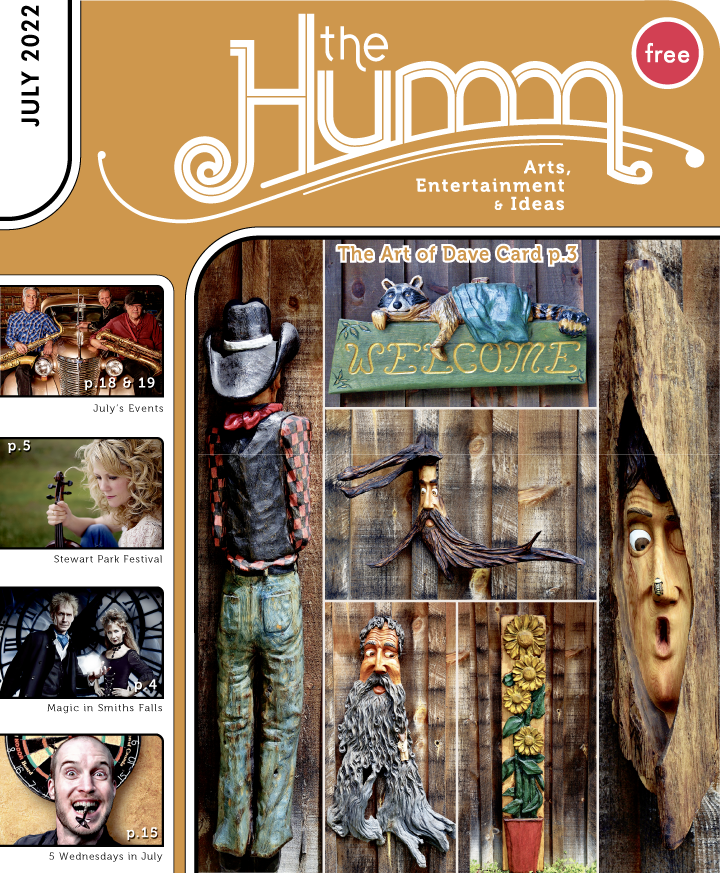 (pdf)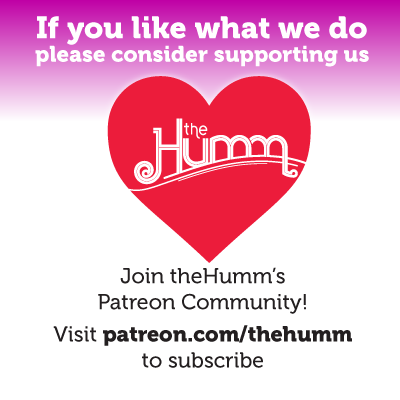 July 2022