theHumm Online
theHumm is a free, monthly, independent newspaper covering Arts, Entertainment and Ideas in the small towns and communities of the Ottawa Valley. Circulation ranges from 7,000–9,000 copies, depending on the season. Read more >
'Til MilkBone Do Us Part
By Linda Seccaspina, Columnist, theHumm
At 62 with a trail of bad relationships, I have no interest in listening to a male voice tell me what I can or cannot do any longer. For once in my life, I want a companion that is silent and loving, so I have chosen my dog to share my remaining years. Read on >
Captain Fantastic, April 26th
The Captain Fantastic Band will play a tribute to Elton John at the Studio Theatre later this month. Details.
Who-Humm: Our Contributors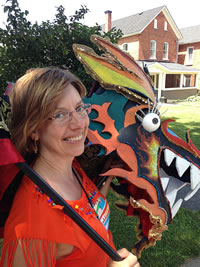 Kris Riendeau, Editor
Wed, 16 Apr 2014
Free Concert at Backbeat Books and Music in Perth
...Read More
Backbeat Books and Music is excited to announce a very special celebration taking place on the weekend of April 19 and 20!
Tue, 08 Apr 2014
Top Ten Reasons to Join the Safari on May 3
...Read More

Get the latest news from the blog. Click here for details.
Diana Beresford-Kroeger, Scientist & Author
Artist Gallery Jacquie Christiani
April 2014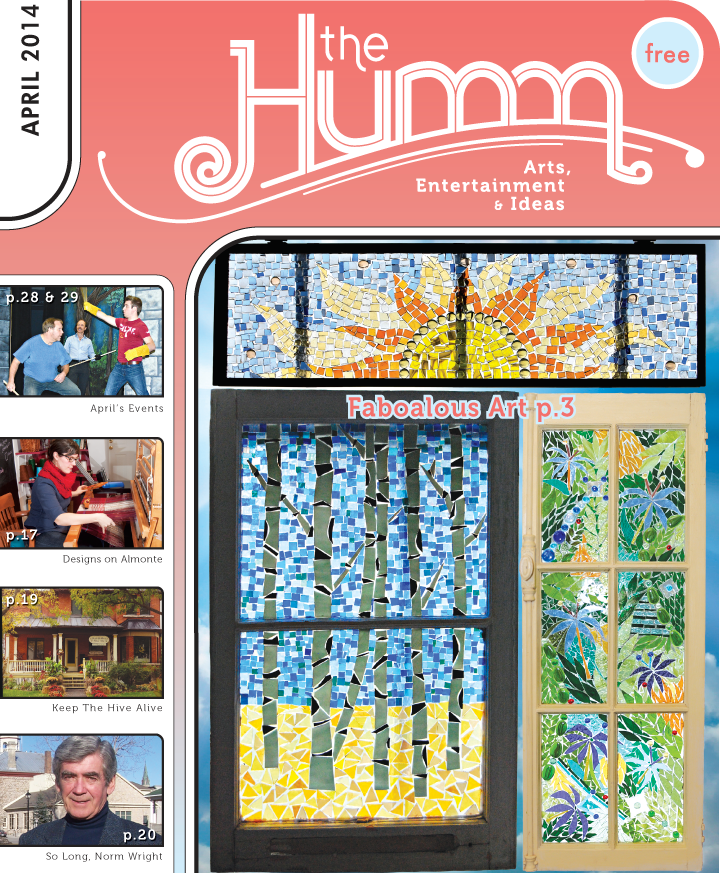 Find the latest issue and any online exclusives right here.
You can always pick up the print version of theHumm from your favourite local spots. It always hits the streets around the first of the month.
Pick your favourite spot from our list of Where to Pick Up theHumm, sit back and enjoy!