theHumm Online
theHumm is a free, monthly, independent newspaper covering Arts, Entertainment and Ideas in the small towns and communities of the Ottawa Valley. Circulation ranges from 7,000–9,000 copies, depending on the season. Read more >
Norman Takeuchi: On The Edges Of Noh
Norman Takeuchi was profiled by Sally Hansen in the February 2004 issue of theHumm. This month Richard Skrobecki (owner of Almonte's General Fine Craft, Art & Design) discusses Norman's background and his recent work, which will be exhibited at the gallery for most of February. Read on >
Raised on Robbery
By Steve Scanlon, Columnist, theHumm
I changed jobs recently and, shortly after I started, the business I was working for was broken into and robbed. I won't go into detail — suffice to say money was stolen, police were called, and fingerprints taken. There is nothing funny about being robbed; it felt like a lead weight dropping in the pit of my stomach. It makes you realize that the world, at times, just plain sucks.
Now here's the weird thing about being robbed. It took me completely by surprise. Read on >
Who-Humm: Our Contributors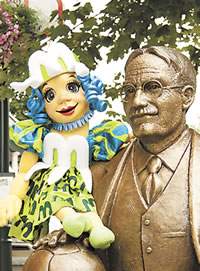 Miss Mills, Columnist
Fri, 28 Feb 2014
Perth's Giving Harvest profiled in March issue
...Read More

How many times have you come across a tree laden with fruit that is dropping to the ground and rotting, and thought "if only I'd brought a ladder along with me on my walk today..." (well maybe even just a bag...). In the era of easy access to cheap food from far away, we seem to have collectively lost the skills, the will, or the inspiration, to harvest the free food that literally drops from the trees in our own area!
Giving Harvest is a project spearheaded by Donna Silver, who moved to Perth from Ottawa only last year. It is inspired by a number of similar projects that have sprung up in North American cities and towns in the last decade — all of which aim to start making use of the abundant and unharvested fruit trees in our communities.
Thu, 27 Feb 2014
Watercolour Artist Jacquie Christiani on March Cover
...Read More

Mon, 17 Feb 2014
An Open Letter to Almonte Art Lovers
...Read More

Get the latest news from the blog. Click here for details.
Jacquie Christiani - Watercolour Artist
The General - Exhibiting Artist Norman Takeuchi
Artist Gallery Jacquie Christiani
March 2014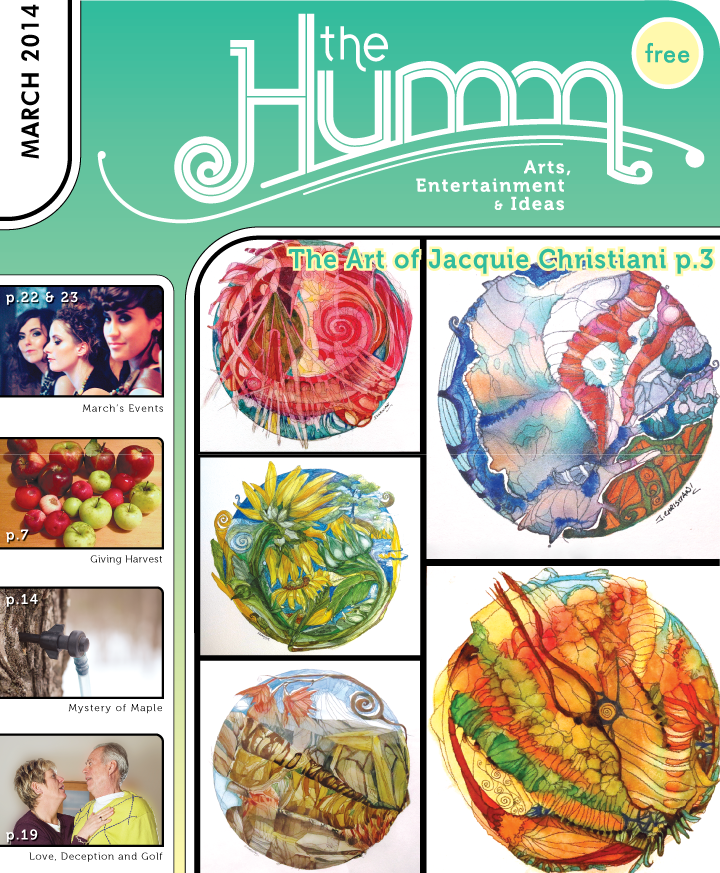 Get highlights from the current issue here.
You can always pick up the print version of theHumm from your favourite local spots. It always hits the streets around the first of the month.
Pick your favourite spot from our list of Where to Pick Up theHumm, sit back and enjoy!