Ottawa Valley Farmers Markets
As you walk away from the farmers' market with your canvas bags filled with fresh local corn, tomatoes, cucumbers, apples, carrots, potatoes, beets and more, you can't help feeling good… even though your arms are about to fall off from the weight. It's not just feeling good — it's feeling virtuous. What is it about buying food at a farmers' market that makes it a virtue?
Part of it is certainly the support for local farmers. Supporting small-scale, market farms means voting with your dollars for the option that is easier on the planet than large, mono-crop industrial farms. Part of the equation is also that the market is not convenient. Having to plan the trip to the market means planning meals, which is a great way to reduce both wasted food and extra trips to the grocery store.
Another significant aspect is that you feel like you're doing something good for your health and the health of your family. Growers at the market are proud of what they sell and their main goal is to produce vegetables, fruits and meat that taste great and are full of nutrients, instead of stuff that needs to survive a trip across an ocean and most of a country in a shipping container.
It takes time and practice to undo all the conditioning that years of consumer advertising have wrought. "Fast, cheap and no messy clean-up" should make your spirits soar according to the ads on TV. Too bad it doesn't work on a gut level. Your gut and your spirit are happiest when they're full of fresh, local goodness.
In spring 2015 we put out a call to all of the Farmers' Markets in our catchment area. Here's what they have to say about the start of the season!
Quick Links
Ottawa Valley Farmers' Markets - Hours, Directions & More
Almonte Farmers Market
It's the Almonte Farmers Market's 25th anniversary! Join us in the library parking lot on Saturday mornings (8:30AM until 12:30PM) from May 16 until Thanksgiving. If you have not frequented the market recently, we encourage you to do so, as the market has grown and changed over the past few years. This year, you can count on the "fresh bread" folks, Uta and Steve, every week. As usual, you will be able to find an array of other baked goods, fresh produce and meat, maple syrup, honey, pottery, luscious plants and more. If you need your kitchen knives or garden shears sharpened, Nick Moore is there to help every third Saturday of the month. Every first Saturday of the month, we will be hosting a Cooking Demon-stration (with free samples) featuring fresh market fare. And July 25th is our Birthday Party! Come and visit us — we'd love to see you! We're there rain or shine.
Carp Farmers Market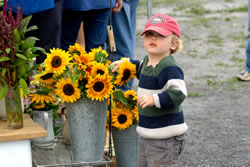 Carp Farmers Market: The 25th market season takes place at the Carp Fairgrounds on Saturdays from May 9 through October 31, from 8AM–1PM. Complementing the primary meat and produce producers, the market also features bakers and other prepared food ven-dors, as well other a range of juried craft products of the highest quality. Remember to take time for breakfast or lunch, as the food court will have just what you fancy. Drop by the opening on May 9, and make it a habit through the summer and fall!
Carleton Place Farmers Market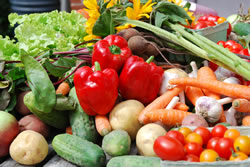 This year, the Carleton Place Farmers Market opens on Mother's Day Weekend (May 9), and runs every Saturday until October 10 from 8:30AM–12:30PM. On the opening day, everyone is invited to meet the new mascot, attend an opening ceremony with the mayor, and partake in a cake cutting at 10AM. Our new mascot is a rabbit who loves to eat seasonal produce — she doesn't have a name yet, but the market is holding a naming contest throughout the month of May!
Other special events include a Fun Fair Day on July 11 (with a strawberry shortcake bake-off and old-fashioned snacks and games), a Farm Day on August 9 (with a mini tractor pull and corn boil), and a Harvest Festival on September 19 (in-cluding a pie contest, zucchini races and canning demonstrations). Our lovely location (Market Square, at the corner of Beckwith and Lake Avenue) accommodates a number of vendors, as well as buskers and special events.
McDonald's Corners Farmers Market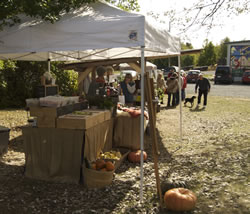 Opening for the season on Saturday, May 16, the unique McDonald's Corners Farmers' Market is located at the MERA Schoolhouse in McDonald's Corners in a friendly, relaxed, beautiful setting under the trees. Fresh local produce, plants, meats, maple syrup, honey, baking, garlic and preserves are available from vendors, along with original, handcrafted art, carvings, rustic furniture, jewellery, weaving, wool, and pottery. Friends meet for coffee, and to sample tasty treats from vendors. Pizza is served from the out-door wood-fired oven, and live music is on offer too! The market is open Saturdays from 9AM-1PM, from May 16 through to Thanksgiving.
Perth Farmers Market
The Perth Farmers Market will be opening for its 23rd season on May 9. Located at the Tay Basin and Crystal Palace, the market is open Saturdays — rain or shine — from 8AM to 1PM, right through to Thanksgiving weekend. Over forty vendors will be selling fresh local veggies, plants and flowers, frozen meat, honeys and syrups, handmade crafts and fine art. Enjoy delicious prepared food while you listen to music and relax at the café by the water. Each month you will enjoy local music, a cooking demonstration, gardening workshops and skills workshops. Some of the highlights this year include a dog training demo, knife sharpening, and a bicycle repair workshop. See you at the Perth Farmers Market this summer!
Renfrew Farmers Market
The Renfrew Farmers' Market starts its 44th season on Saturday, May 2 at the Renfrew Fairgrounds (115 Veterans Memorial Blvd.). This year the hours are changing though — it will be open from 8AM until noon; May through Thanksgiving. All products are locally grown, raised and produced by vendors within a 100km radius. Our vendors will have a large assortment of freshly-picked fruits and vegetables to serve on your table or preserve for winter. Also featured will be a variety of baking (fresh fruit pies, cake breads, squares, etc.), specialty jams, preserves and pickling, fresh honey and maple syrup. You'll find local meats, crafts and skin care products, as well as other surprises this year. Don't forget Renfrew's "Taste of the Valley" event on September 19, when many more vendors will join us for the day. There is plenty of free parking.
Sharbot Lake Farmers Market
Come to Sharbot Lake's Oso Beach on Saturday, May 16 from 9AM–1PM for the Sharbot Lake Market Opening Day and Plant Sale. You'll find many new vendors offering local products from within 100km of Sharbot Lake. Food items include fresh baking (some gluten-free), fair trade organic coffee and herbal tea, breakfast snacks, maple syrup, pre-serves, grass-fed and heritage beef, pastured pork, goat, and organically grown produce in season. Crafts include fine woodturnings, quilts, crocheting, rustic furniture, tie-dye clothing, herbal soaps and more. Also on offer are potted plants, perennials, scissor sharpening and even shiatsu massage.
As of press time, we hadn't heard the 2015 plans from the following markets, but we recommend visiting their websites as they are likely to be updated soon: Smiths Falls, Arnprior and Westport.
Ottawa Valley Event Calendar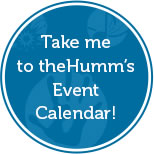 Read the current issue
December 2021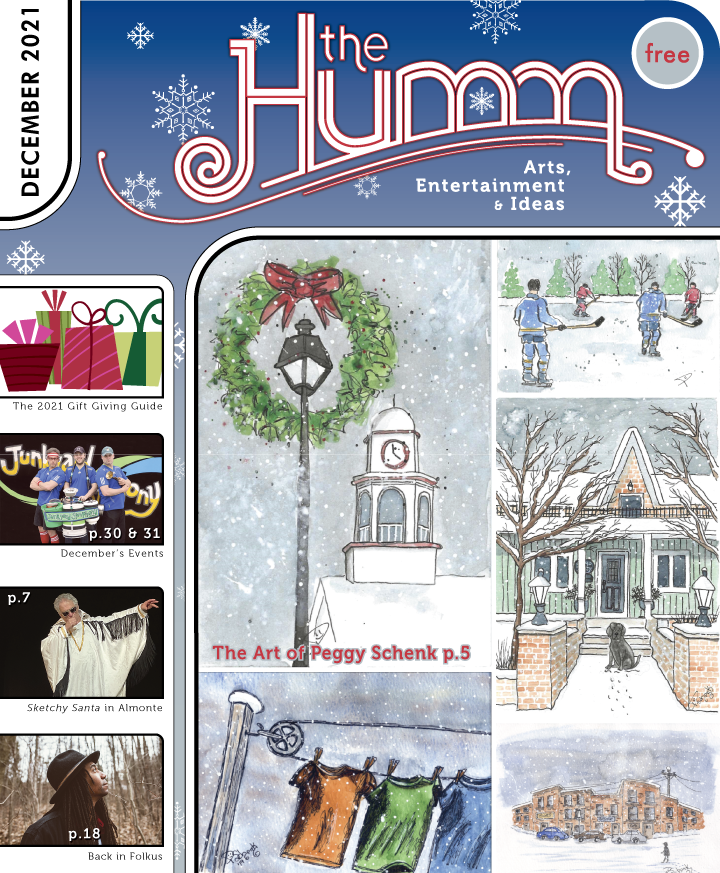 Quick links