Ottawa Valley Festivals
Finally — full-on festival season is upon us! As regular Humm readers know, the number and quality of Ottawa Valley festivals has been steadily increasing, to the point that you now need a "one-stop shopping" source in order to plan your summer and not miss your favourites. Well, here's our first stab at one, compiled from our various contacts and many, many websites (all listed here).
As always with a first attempt we're bound to have missed a few, so if we didn't include your event in this issue please give a shout as soon as possible so we can list you online and include you in next year's Fun Feature. Because of space restrictions, we have limited this to events that run for three days or fewer, and have included the dates of the various regional fairs as a sidebar. The festivals listed here are organized chronologically. Here goes!
Fair Warning!
Town fairs are another great way to spend a fun day with the whole family. Each one has its own particular flavour, so we recommend checking them all out! Here's when they are taking place, and where you can find out more:
Ottawa Valley Fairs 2015
Almonte Fair: July 17–19
Arnprior Fair: August 13–16
Pakenham Fair: August 15
Perth Fair: September 4–7
Renfrew Fair: September 9–13
Middleville Fair: September 19
Carp Fair: September 24–27
McDonald's Corners Fair: September 26
Lanark County Interval House Women's Fair: November 7
July 10-12, 2015 in Almonte, free admission, donations welcome.
Celtfest includes Pub Night (Friday) and main stage performances in Gemmill Park (Sat. noon-10, Sun. noon-6). Headliners include The Dardanelles, The Steel City Rovers, The Peelers, Hadrian's Wall, Pascal and Nicholas (of Genticorum), as well as lots of regional and local talent. You'll also find a food court and Celtic artisan market. The Celtic College workshop will be held on Saturday morning (fiddle, bodhran, harp, tin whistle, guitar, voice) and Sunday afternoon (contra dance) at AOTH. Buskers will be on Mill Street on Saturday and Sunday.
Once again, Celtfest will be green - water stations are available for people to refill their bottles, so BYOBottle!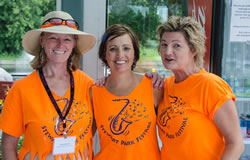 July 17–19, 2015 in Perth, free admission, donations welcome.
Headliners include Dave Gunning, Catherine MacLellan, Sweet Alibi, Kelly Prescott, Melissa Payne, My Son The Hurricane, and Quique Escamilla. There is also an artisan market, food truck court, and free kids' activities. There will be bands, beer, and brunch at the Crystal Palace and plenty of After Hours action (Bracelets $20). Two free children's shows are offered at the Studio Theatre: Rock The Arts Puppet Theatre (July 18), and Al Simmons of Celery Stalks at Midnight fame (July 19).
The Festival of Family (Renfrew)
July 18, 2015 in Renfrew, free admission
The Festival of Family returns to Downtown Renfrew with a ball hockey tournament, live entertainment, activities, games and more! From 10am to 5pm. Proceeds will go to the "I Choose RVH" Campaign, raising funds for the expansion of the Renfrew Victoria Hospital. Please contact Mellissa at 613-433-6079 for more information or to register your team for the ball hockey tournament.
July 26, 2015 from 9am-5pm at The Herb Garden, single $4 advance, $5 at gate; families $12 advance, $15 at gate.
This day-long celebration of all things herbal features demonstrations and talks, an extensive marketplace, a guided labyrinth walk and wild edibles walks, great food, live music, authors, and the very popular Chef Cook-off. Kids will enjoy the play structure, Korny Klowns and dancing fairies, face painting and henna tattoos.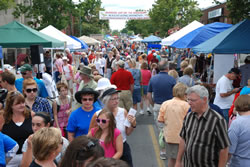 August 1, 2015, 9am–4pm in Carleton Place, free admission.
Presented by the Carleton Place BIA, this downtown sidewalk bazaar features over a hundred vendors, mascots and dancers, a petting zoo, pony rides, face painting and balloon animals. This year's entertainment line-up featured the Bowes Brothers, Brad Scott, Brea Lawrenson, Shawn McCullough, and more. The entire downtown section of Bridge Street is shut off to vehicular traffic, so everyone can wander at will! And for the first time ever, the Town of Carleton Place Recreation and Culture Department is pleased to present the first annual Beach Volleyball Tournament as part of the Bridge Street Bazaar, taking place at the Market Square Pavilion.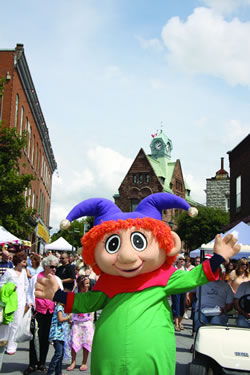 August 7 & 9, 2015 (9:30am-6:30pm) in Almonte, adults $20/day ($30 for weekend), kids 3-12 are $10/day ($15 for weekend), kids under 3 are free, <puppetsup.ca>
This year's 12 troupes include Iceland's Worlds of Puppets with "Peter and the Wolf", Rhode Island's Big Nazo Lab's "Intergalactic Creature Band", and "Pigs in a Canoe" (in English and French) by WP Puppet Theatre from Calgary Alberta, plus nine others. Shows geared towards young and older kids take place in tents and theatres, while buskers and parades keep the street hopping. There's also a kids' craft tent, puppet marketplace, great food and lots more!
August 8 (8–3) and 9 (10-3), 2015 in Carp, free admission.
Once a year the Carp Farmers' Market shines the spotlight on garlic with special vendors, cooking demonstrations, and information about garlic braiding, garlic growing, and more. On Saturday from 8–1 you'll also find all of the regular Farmers' Market vendors.
August 8 (9–5) and 9, (9-4), 2015 in Perth, $5, under 12 are free.
The Perth Lions Club hosts the fifth largest garlic festival in the world! Entertainment includes the popular "Birds of Prey" show and great live music. You can also learn how to grow, harvest and cook with garlic as part of our cooking demonstrations. See you there!
August 22 & 23, 2015 in Perth, various prices for different events.
This marks the first year that there will be a Perth Chapter of the popular Ottawa Writers Festival. So far, highlights include a One-on-One evening with author Terry Fallis, and writing workshops with Amanda West Lewis, Phil Jenkins, and Lee Ann Eckhardt Smith. The event is still taking shape, so visit the website or a Perth book shop for more details!
August 22, 2015, 9am-6pm in Almonte, adults $14 adv, $17 at the gate, kids 6-13 $6 at the gate.
Celebrate Scottish culture and the heritage of the Ottawa Valley with twenty pipe bands, a hundred dancers, and champion heavyweight athletes. There are also mini-games for kids, Scottish concessions (food, clothing, genealogical information, etc.), and an evening ceilidh at the beer garden.
September 12 (9am–5pm) and 13 (9am–4pm), 2015, in Almonte, $5/day.
At three locations (the Mississippi Valley Textile Museum, the Almonte Arena, and the Almonte Community Centre) visitors will find demonstrations, vendors, and exhibits at this two-day festival of fibre arts. Local guilds will demonstrate sorting and classing of fibre, spinning, knitting, weaving, rug hooking, lacemaking, smocking and quilting. Vendors include, vintage clothing, spinners, weavers, and fibre artists from across the province, as well as quilt shops and alpaca farms.
Ottawa Valley Event Calendar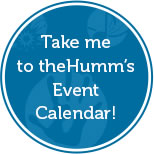 Read the current issue
December 2021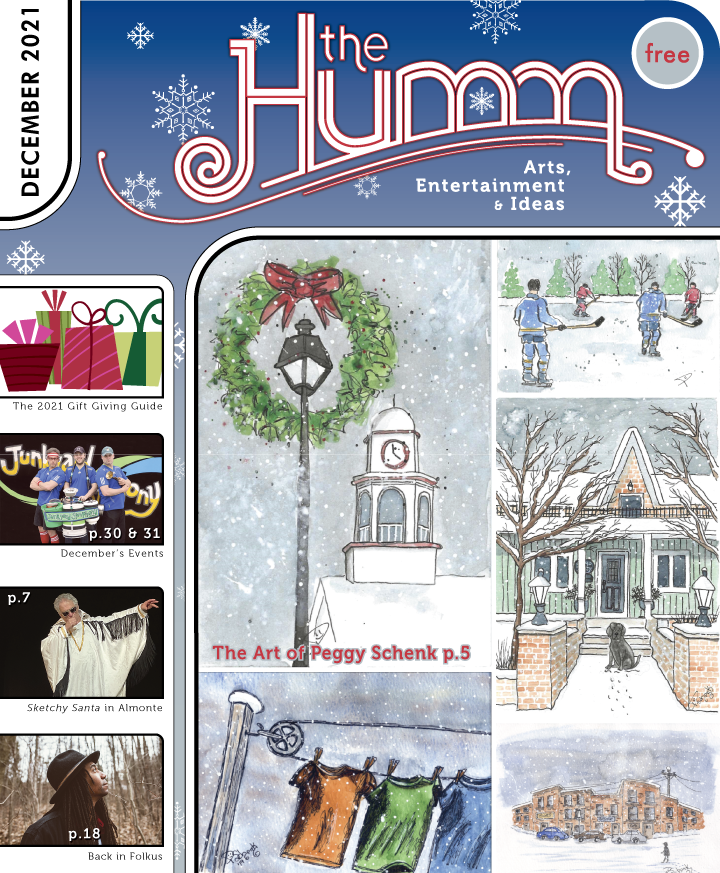 Quick links