Volunteer in the Ottawa Valley
If you're looking to get more involved in and connected with your community, look no further!
Volunteering opportunities
Photo Gallery of Volunteers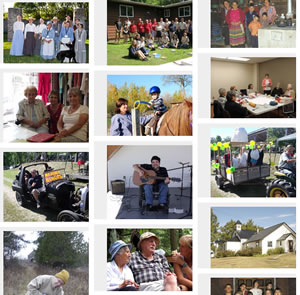 Every February we publish in the print Humm a "one-stop-shopping" index of events, groups and organizations throughout Lanark and Renfrew Counties that rely on the wonderful work of volunteers. This month - February 2014 - that guide can be found wherever the Humm is carried.
That same guide will now be found in the Humm Online's Local Directory all year round, with updates happening in February each year.
Our hope is that no matter what your interests and availability, you'll find the perfect match.
If you want to become more connected and involved with your community
Start reading the descriptions of organizations and events seeking volunteers, and don't stop until you've found the perfect match for your interests and availability. We guarantee it will be here somewhere!
If you want to help spread the work (and fun) around so that you can keep some balance (and free time) in your life
Send a link to this listing on to a new neighbour or someone who has recently retired or moved to the community. Or bring them a print copy of theHumm, and maybe some cookies too!
And last, but not least
If what you want is to continue to live in a community where folks volunteer to coach your children (or you), sort your used stuff and re-direct it from landfills, care for you when you get older and have trouble moving around, figure out how to be good stewards of the land and water on which we rely, preserve and celebrate our cultural heritage, raise money for good causes, and put on events that are tons of fun...
Thank a Volunteer!!!