Zoe Lianga, Fibre Artist - Perth ON
Profile by theHumm
Date Published: Thu, 01 Oct 2015
Fabric Never Felt or Looked So Good
Perth fibre artist, felt maker and designer Zoë Emily Lianga discovered her artistic calling when she dropped into a gallery as she was mountain biking with her partner Ben Hendry across the North Island of New Zealand. It was love at first sight. Zoë looked up the artist, Raewyn Penrose, and convinced her to teach Zoë her wet felting techniques. The artist's response was extraordinary; not only did she teach Zoë the basics, she invited the itinerant couple to move into her warehouse studio while she did so.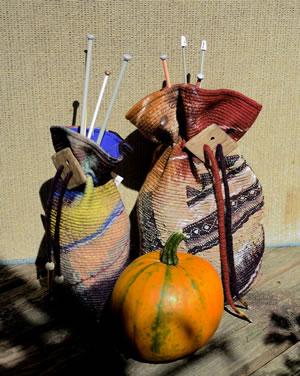 Zoë spent the rest of the cycling trip learning about and collecting samples of luxury wools like Merino and alpaca. When she returned to Canada, she pursued her new passion in Chelsea, QC, a fibre-friendly community. Her first show was in Cobourg in the winter of 2013, where she showed small felted wall hangings, neckware and flowers. Less than two years later, Lianga is a participant in the Perth Autumn Studio Tour on Thanksgiving weekend, a featured artist at Almonte's General Fine Craft, Art & Design, and has been invited to participate in two innovative fashion evenings this fall in Ottawa.
The wearable art, the functional garments and the personal and home accessories she produces provide Lianga with an endless canvas for her creativity and ingenuity. By making her own felt fabrics from combinations of wool, plant fibres, silk, lace and other fabric, she can fully express her artist's eye for colour, texture, patterns and design. Her soft, delicate, gorgeously coloured and patterned scarves and cowls, showcase her talent for creating wearable works of art. Fresh, whimsical, felted flowers decorated with beaded stamens and felt-covered stems reflect her playful originality. Beautiful functional items like knitting bags and purses illustrate her versatility.
Zoë loves the satisfying tactility of felting. She plays with the nuno felting technique — incorporating very fine, open-weave, natural fabrics into her base layer of wool. The wool or plant fibres work their way through the weave in the fabric, becoming one in the felting process. She uses Ontario cria alpaca wool, and camel, yak, merino, bamboo, flax and linen rovings from all over the world to build her fibre canvases. She dyes some of her fabrics with natural plant dyes (most of which come from her garden) and incorporates carefully selected and beautifully patterned recycled silk, lace, and fine cotton fabrics. The process involves hot soapy water, prolonged repetitions of rubbing, rolling, kneading and rinsing, and provides infinite possibilities. Each piece is unique; each felting session is exploratory and exciting.
Like most overnight success stories, Lianga paid her dues. After sampling courses in pattern making and sketching, she completed a two-year course at the Richard Robinson Academy of Fashion Design in Ottawa. She perfected her haute couture sewing and design skills, designed patterns and studied the history of costume. Then she decided to augment her rural background of growing up in Brooke Valley, a tiny hamlet west of Perth, by experiencing a big city; she investigated textiles while working part-time for a Toronto weaver.
Doing What She Felt Like
What do you do after you've been a competitive swimmer, a lifeguard, a science major at McMaster University, spent a year snowboarding and working at Whistler, and you've met your partner planting trees together in B.C.? If you've been contemplating midwifery as a career and your sister gets pregnant back in Perth, you go home, rediscover your roots, and break your own record in the Haggis Hurling Contest at Perth's Kilt Run. You find out that you've really missed the people and the places you grew up with. Today, still in their twenties, Zoë and Ben are looking for the ideal spot to settle down where Ben, now a heritage stonemason, can build their home, Zoë can have a studio/gallery, and the two can follow their hearts and do well what they most like to do.
Heartfelt
Lianga's eventual choice of artistic outlet complements her personality — creative, endlessly versatile, surprising, demanding, and rewarding. Her chosen medium is well suited to transform a potential flaw into an asset. After achieving top grades in all her academic subjects throughout high school, she dropped out of her art class. She took too long. She planned too much. She was meticulous — not OCD, just borderline OCP — Obsessively, Compulsively Perfectionist. Today Lianga manages these tendencies to produce an outstanding quality of work. Combined with her endless creativity, artistic talent and boundless energy, her attention to detail and pursuit of excellence elevate Zoë Emily's creations from craft to art.
A well-known adage claims that when you follow your heart you find your peace, you ignite your passion, and you discover your purpose. Zoë's passion for felting is evident in her art works. It is the reason her fashions will be on the runway at Art in Fashion 613 at the Library and Archives Canada building on Wellington Street on October 17 <artinfashion613.com>. It is the reason Lianga is participating in the Rockcliffe Home and Art Show on November 7 and 8 at the residence of the Ambassador of Ireland at 291 Park Road in Ottawa <tenvisionsofjoy.wordpress.com>. And it is the reason I predict this young woman is going to make a mark for herself in the fashion world.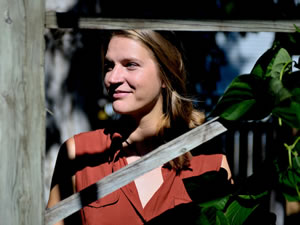 A Thanksgiving Treat: The Perth Autumn Studio Tour
Lianga's unique wearable and functional fibre art will be on display Thanksgiving Weekend, October 10–12, 2015 during the popular annual Perth Autumn Studio Tour. She will be sharing space at Studio 3 with artist Catherine Orfald in her studio at 1848 Old Brooke Road. To round out a can't-be-missed holiday opportunity, they will be joined by artist Wayne Williams, jeweller Stephen Clark and chocolatier Ludwig Ratzinger — treats for the taste buds as well as the eyes. Check <perthstudiotour.com> for full information on the countless other treats in store at five more studio stops, as well as the Fieldwork Art Project and a Harvest Lunch served in the very school that Zoë attended as a child.
Get in touch
For full contact details, a photo gallery of Lianga's work and more, follow the links at the top of this page.
Humm profile by Sally Hansen
Artist Gallery Zoe Lianga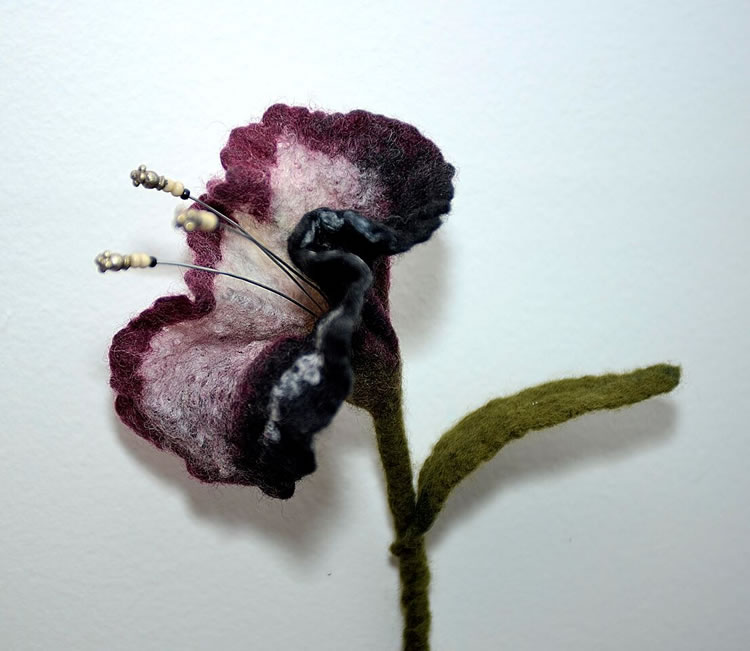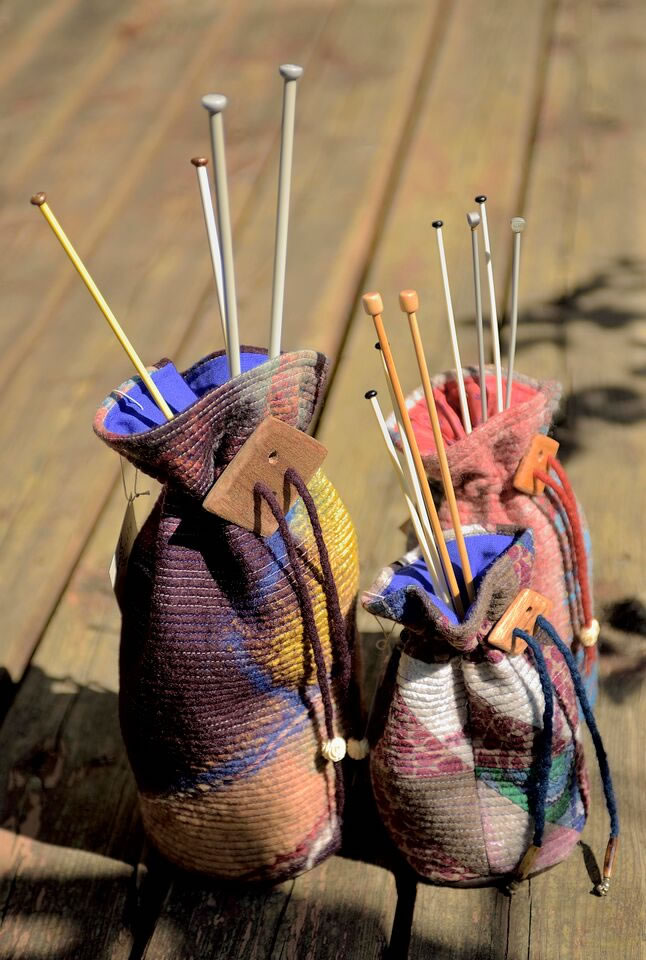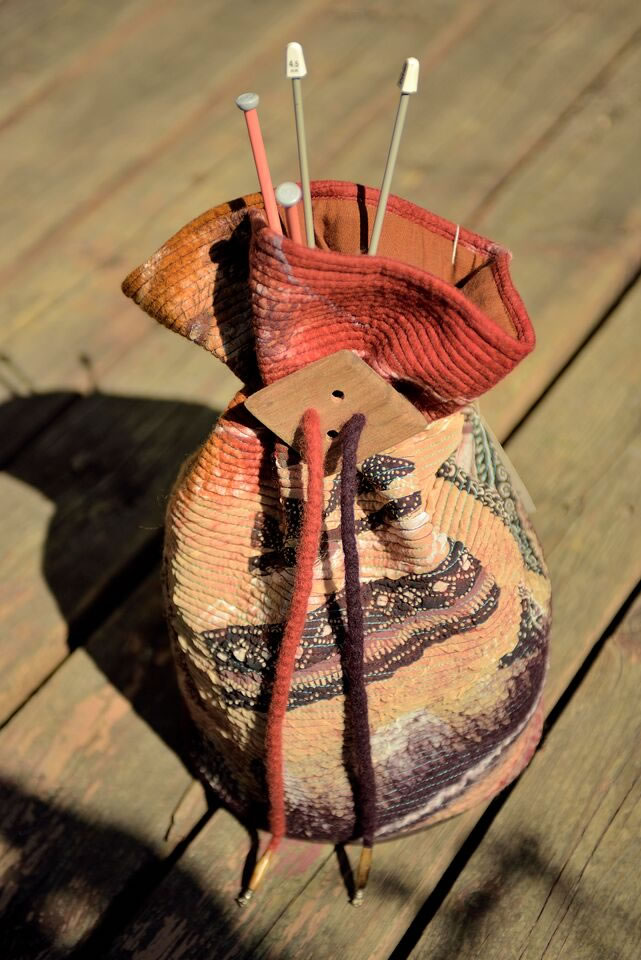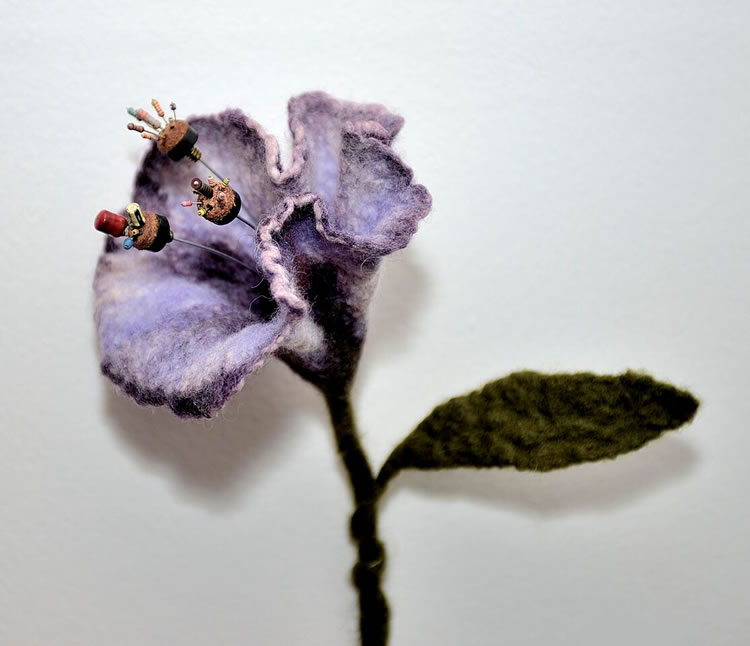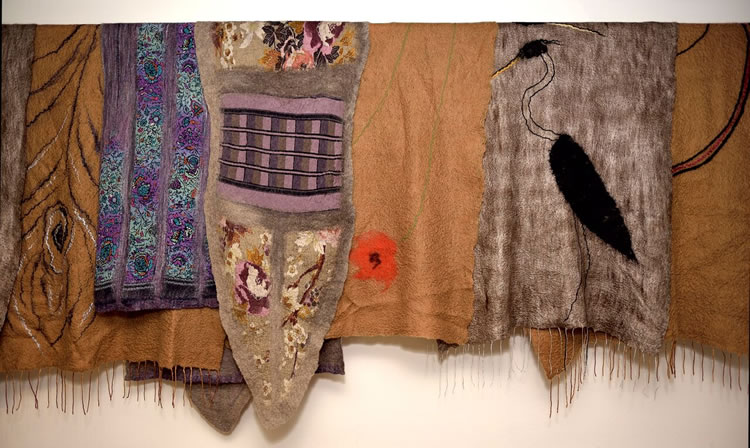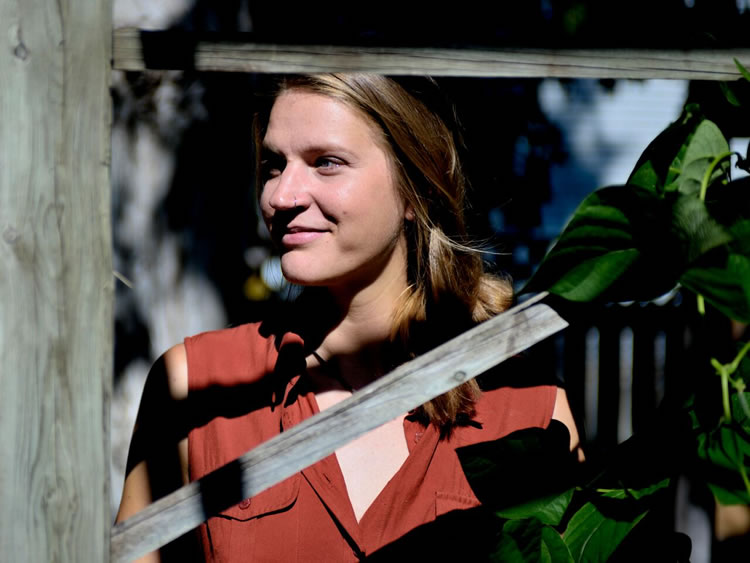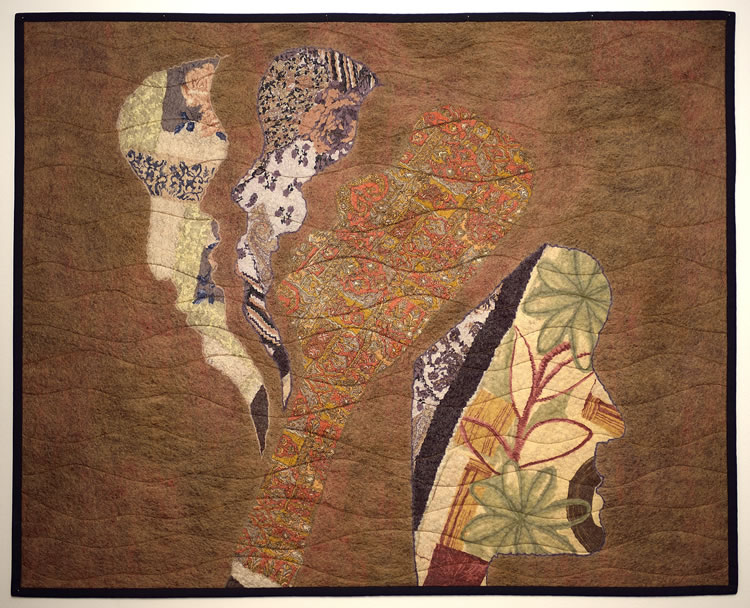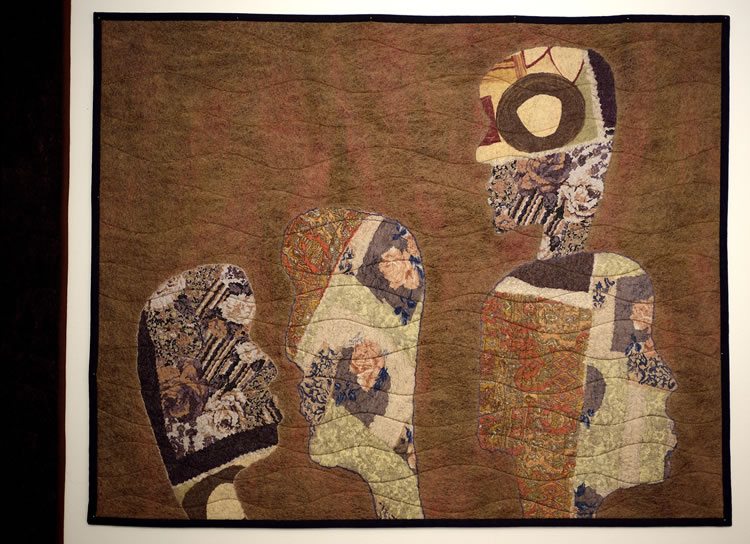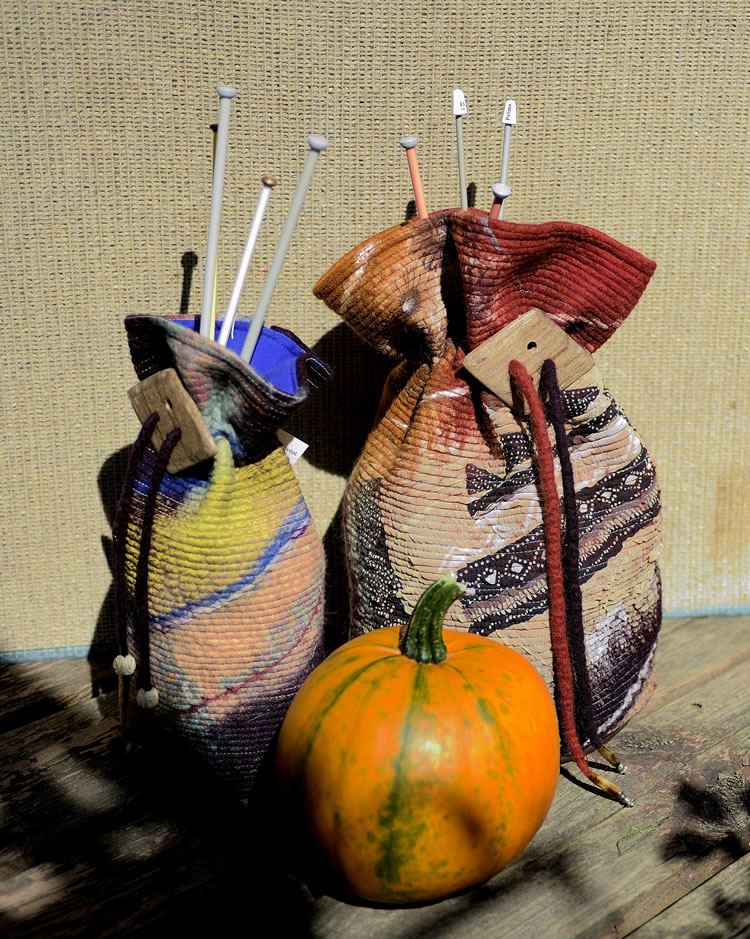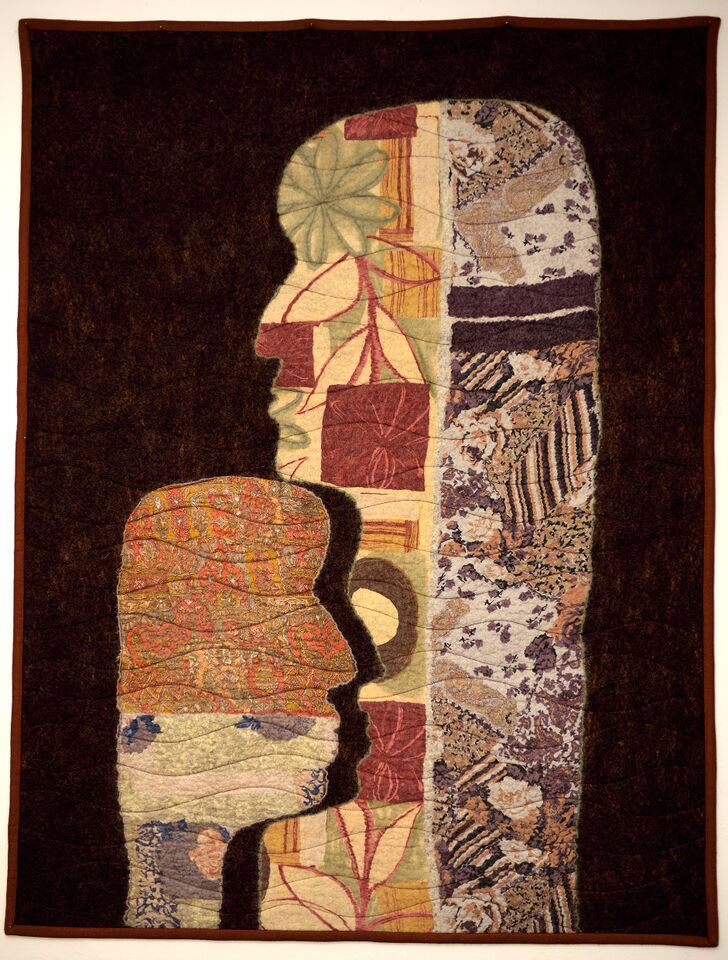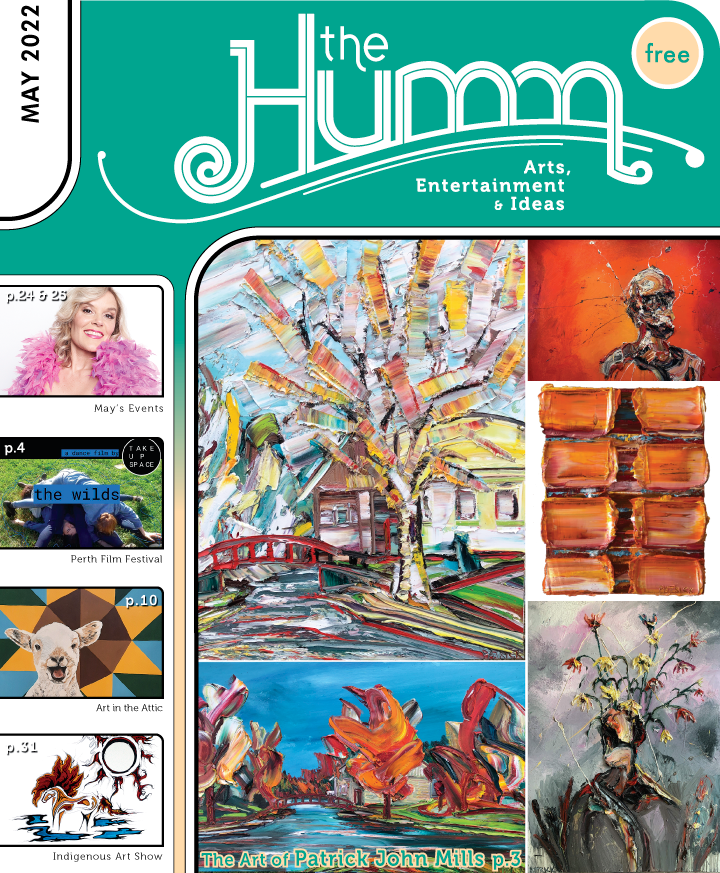 (pdf)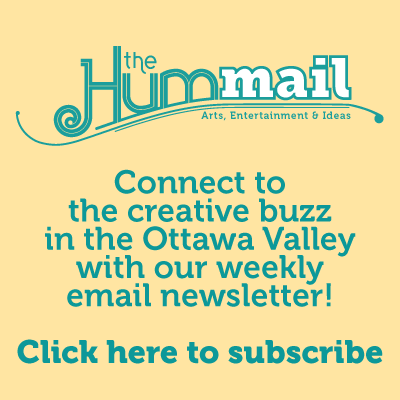 May 2022