via Zoom - contact for link
Selected Event
Planning Meeting for "Pop Up Puppets Up 2022"
Thu, 22 Apr 2021 - Thu, 22 Apr
Time: 7:00PM - 21:00
Organizers are contemplating a Puppets Up! festival in 2022, but wonder if they could get enough people to help organize it; to take the lead organizational roles such as fundraiser, grant writer, marketing and communication director, street entertainment, volunteer coordinator, location director, technical director, logistics, secretary, treasurer ... there would be SO much to do! Join us tonight if you would be willing to take (or share) a lead role in a one-time pop-up festival to be held on a weekend in July of 2022. It will be a lot of work. Get free ticket to Zoom meeting at eventbrite.
Organised By:
Puppets Up! International Puppet Festival
Event Contact Details
Kris Riendeau, Volunteer Coordinator
website email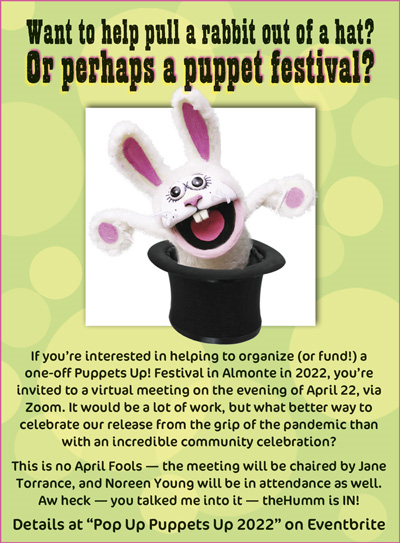 Venue detail
, contact for link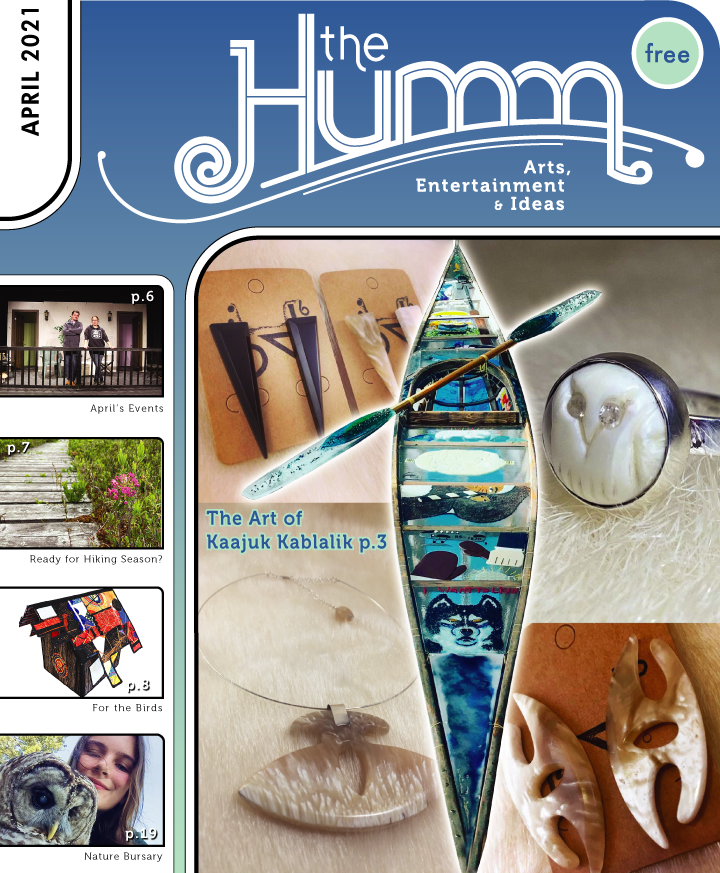 (pdf)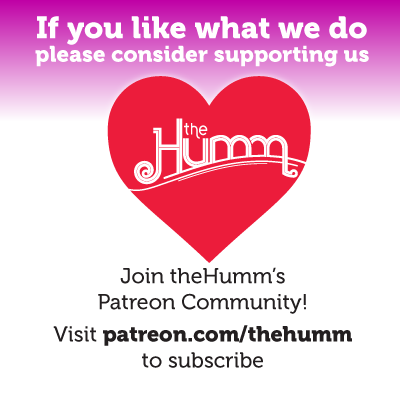 April 2021