Cool Facts about theHumm
theHumm is a free, monthly, independent newspaper covering Arts, Entertainment and Ideas in the small towns and communities of the Ottawa Valley.
The papery version is delivered to shops, restaurants, libraries, community hang-outs and visitor attractions in Almonte, Perth, Carleton Place, Westport, Pakenham, Carp, Arnprior, Renfrew, Smiths Falls, Burnstown, White Lake, Balderson and Merrickville, with selected distribution in Ottawa.
Find out where you can pick up the print Humm here.
Circulation
Circulation ranges from 7000–9000 copies, depending on the season.
The first issue was published in December of 1998.
Contributors
The paper is designed, edited and published by Kris and Rob Riendeau, but its contributors and columnists come from throughout the Valley. They are talented individuals who are dedicated to promoting and enhancing their communities.
Online
In addition to the paper version, we also maintain a website (but you know that — you're already here, you clever thing), through our partnership with the dynamic duo of Earle Barber and Dagne Forrest at Foil Media.
Reflected Glory
Noted celebrities who have been photographed reading theHumm include: Bruce Cockburn, Cynthia Dale, Colm Feore, Karen Kain, Dr. David Suzuki, Lorne Elliott, Paul Stanley, Sarah Harmer, Mr. Dressup, David Francey, Rick Fines, Suzie Vinnick, Colin Hay, Stephen Fearing, Tyler Stewart, Brent Butt and Nancy Robertson, among others!
Epic Fail
The cover of our April 2004 issue mistakenly read "March 2004" (and we didn't notice it until part-way through our distribution), so we ran around with thousands of "APRIL fools" stickers that we used to cover up the word "March"…
A New Look
In June of 2010, Almonte-based artist Sam Hamilton redesigned our masthead and many other visual elements of the paper, making it look even more smashing than before! In late 2013, Clayton-based graphic designer Auni Milne worked with our team to honour the paper's identity as we created a brand new, all singing, all dancing web-based version of theHumm.
Still Wanting More?
If you want any other information about us, feel free to contact us, or read the answers to our frequently asked questions.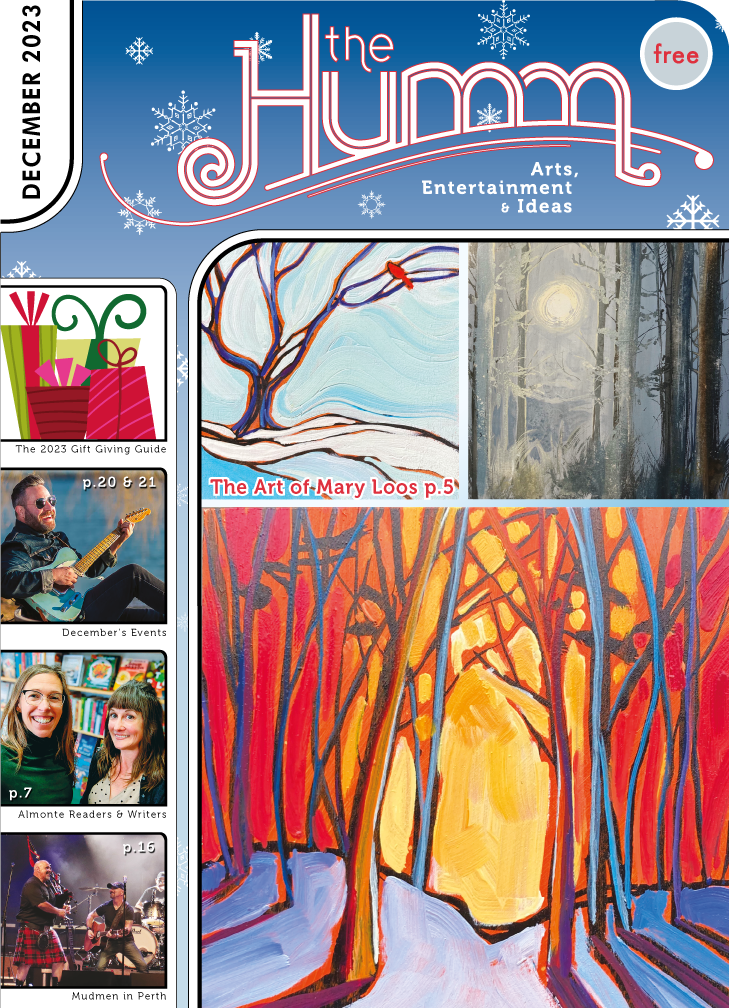 (pdf)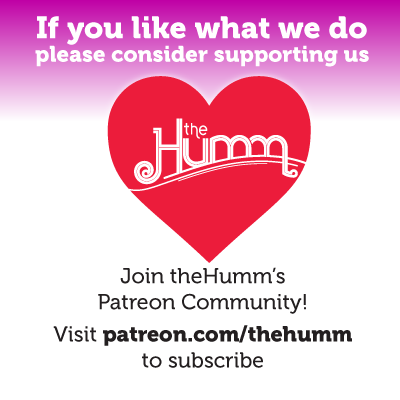 December 2023