Support theHumm
If you like what we do, please consider supporting theHumm!
We are so thankful to all of the people who pick up theHumm each month, subscribe to our weekly Hummail newsletter and follow our Daily Dose of creativity on social media. You are helping us to sustain and grow a vibrant arts, entertainment and ideas community in the Ottawa Valley. If you like these publications, please consider supporting us monthly to help us stay in print and online.
Monthly Support
Monthly patronage support helps us to cover our printing and publication costs. Patreon offers us the opportunity to give you fun perks when you sign up with us. We have memberships starting at $5 USD that give you behind-the-scenes looks at some of the colourful characters and content featured in each issue. Each membership level offers you exclusive perks like a monthly Humm delivered to your door, a Humm mask by local costume designer, or free tickets to events and experiences around the Ottawa Valley. Sign up today at www.patreon.com/thehumm to join the Humm patronage team!

We also have a monthly subscription available in Canadian dollars on Buy me a coffee but unfortunately it doesn't give you access to any behind-the-scenes content or monthly perks. It does help us to stay in the print! You can sign up here: https://www.buymeacoffee.com/thehumm.
One-time Support
We accept one-time support via PayPal or e-transfers to support@thehumm.com.
Sign Up for the Hummail Newsletter
Get the weekly creative buzz in the Ottawa Valley delivered straight to your inbox. To sign up click here.
Tell your friends about the Humm!
We offer a unique publication that reflects the creative spirit of the Ottawa Valley and think everyone living west of Ottawa, or thinking about moving out this way, should get connected for free. If you know someone new to the area, drop off a free copy of the Humm, share our Hummail newsletter or Daily Dose posts with them! We rely on everyone to help keep our communities a vibrant place to live and help newcomers get connected to the amazing artists and businesses here. Connect your friends on Facebook, Instagram.
Say you saw their ad in the Humm!
Keep the buzz going in our community and be sure to mention that you learned about an event or local business from theHumm when you're out and about. Many of our advertisers have small marketing budgets so make sure you tell them their promo in the Humm is what got you to buy a ticket, attend a tour or try out a new local business. We're all working together to keep the Ottawa Valley a vibrant place to live. This is an easy, free way to help support us!
Thank you for supporting theHumm!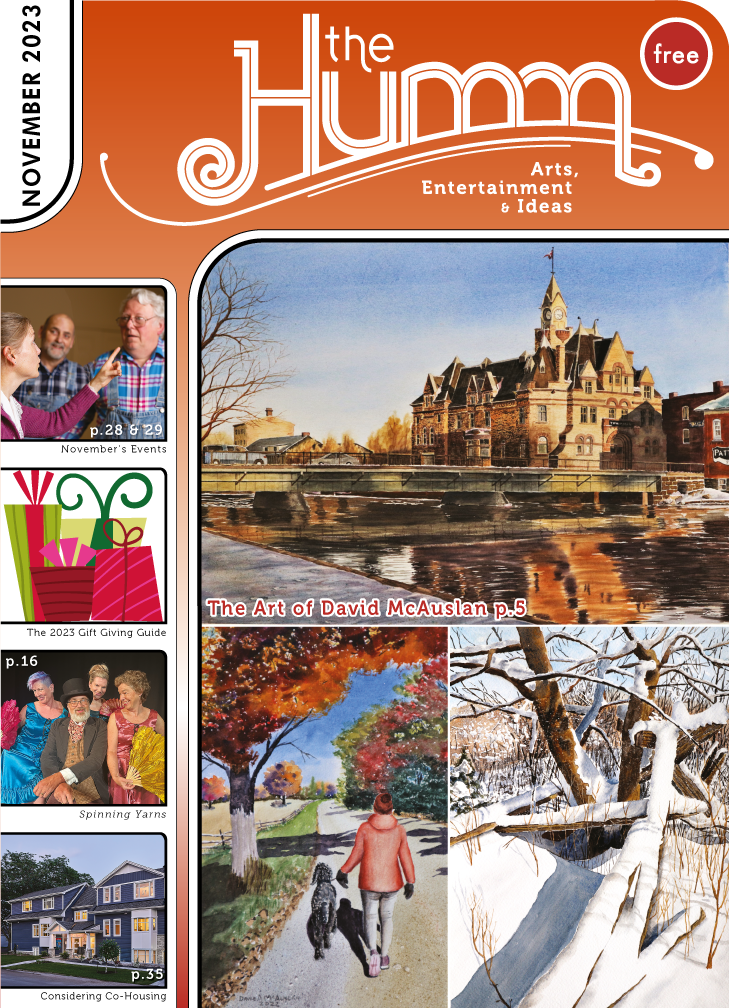 (pdf)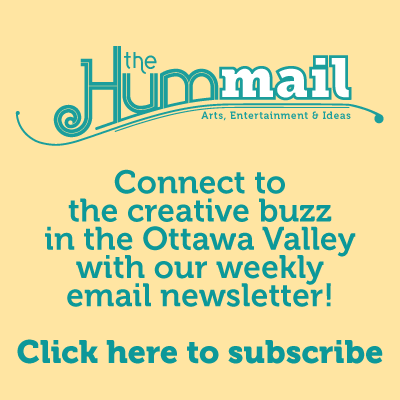 November 2023