Back Forty Artisan Cheese - Mississippi Station
Listing Contact: Email: back40@artisancheese.ca
Website
Location: 613-287-7011
1406 Gulley Rd. Mississippi Station K0H 2C0
Award-winning, handcrafted, unpasteurized ewe's milk cheeses: Bonnechere, Madawaska, Flower Station Feta, Highland Blue. Carp Farmers Market, Pêches et Poivre (Almonte), Foodsmiths (Perth), Castlegarth Restaurant (White Lake), Ottawa, Kingston and beyond.
Profile by theHumm
Date Published: Tue, 01 Jan 2013
Back Forty Cheese
Welcome to 2013 everyone! My New Year's resolution? To savour. This one word has the potential to affect all aspects of my life — how I walk through the landscape, how I settle into work in the studio, and how I spend time with friends. It may even focus attention on words coming out of my mouth. Naturally, it will also require that I relish the taste of that which goes into my mouth!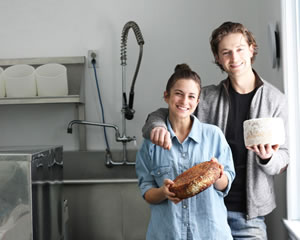 Savouring implies a certain deliberation in noticing. It also implies a kind of openness and sometimes also a responsiveness to what is revealed. It is unhurried, undramatic. It suggests a fullness of experience.
As I write, it is Christmas Eve day. I am savouring the last few moments of quiet before the event of fabulous family descent. Next to me is a lovely, small, handmade plate with a finger smear of cheese "goo" remaining on it. My savouring powers are in training — preparation for both my New Year's commitment and for writing this article about one of the most truly remarkable gifts of the edible kind that this county has to offer. The streak of cheese is left from the piece of Madawaska I have just treated my nose and mouth to. The maker of this particular cheese is Jeff Fenwick of Back Forty Artisan Cheese.
As anyone who frequents the Carp Farmers' Market will know, Back Forty has been offering its fine goods for the last decade or so. Founded by James Keith and his late wife Liz, the four cheeses they developed and sold have become favourites on cheese plates and with chefs across Ontario.
In early 2012, Jeff Fenwick and his wife Jenna bought the business from James, as well as the farm where the cheeses are made in a small cheese kitchen and aging cave. A move to the Lanark Highlands was welcome for this thirty-something couple that had been living in downtown Hamilton for years. And the timing could not have been more perfect. Jeff had recently removed himself from a corporate environment and was ruminating over the possibilities of being self-employed. His previous experience in sales and sales-management, matched with a passion for good food, naturally led him to entertain thoughts of a food-related endeavour. Jenna, a textile artist who had been running her successful business for six years since graduating from the Nova Scotia College of Art and Design, was also needing a "pause" for reflection and regrouping.
Jenna's parents, who live in the area, heard about the sale of Back Forty and passed the word along to Jeff and Jenna. Cheese-making was not something they had imagined, but a kernel of curiosity was seeded, and they investigated. And here they are a year later — in love with the land, the cheeses, and the shift to country living. They are, as they say, living the dream and truly thriving. Jenna has already renovated an outbuilding into a studio and is back at work with renewed energy, focus and pleasure. Her textile work is gorgeous. I encourage everyone to check out her website jennarose.ca for a taste. She also has a hand in the cheese business — lending her artistic eye and photography skills to the presentation end of things as well as helping on market days.
To take over the production of a very highly regarded product must be a bit intimidating, but Jeff has become a cheese-maker extraordinaire in under a year. Admittedly now a bit of a cheese-freak, he's been "studying like crazy", reading everything he can find on cheese-making since taking the plunge into his new occupation. Training your brain to make cheese is one part of the cheese-maker's education, but training your senses is the other half, and that only comes through experience. It seems like a well-balanced combination between technique, science and feel — the analy-tic and the sensual. Jeff has been lucky to have the support and guidance of previous owner James Keith during this transition of ownership and it has helped him assume his new role as an artisan cheese-maker.
Back Forty's four cheeses are made with unpasteurized ewe's milk delivered from a small flock (about 110) of meticulously kept British Milk Sheep, from a small family farm near Guelph. Sheep's milk is one of the best cheese-making milks, due in part to its subtle, clean taste and higher fat content. It is also higher in nutrients and protein and is easier to digest than cow's milk. By not pasteurizing the milk, the complex flavours, nutrients and beneficial microorganisms are retained. Any unwanted bacteria perish during the aging process (minimum of sixty days).
The cheeses are phenomenal. As suggested in the recipe above, they are wonderful savoured on their own, without condiments or crackers, but perhaps paired with a complementary wine or beer (see tasting notes on their website under "handcrafted cheeses"). The names of the four cheeses are taken from some of the landmarks in the county — the Madawaska and Bonnechere Rivers, Flower Station and Lanark Highlands. I love that the Bonnechere — my personal favourite — can be interpreted as "dear one" and appropriately also "good eating". Both titles are suited as much to this lovingly tended, beautifully toasted, semi-firm cheese as it is to Back Forty entirely. If you have a chance, sit down with a generous piece or two and savour the experience.
Get in touch
For full contact details, visit theHumm's Local Directory.
Local Food Gallery Back Forty Artisan Cheeses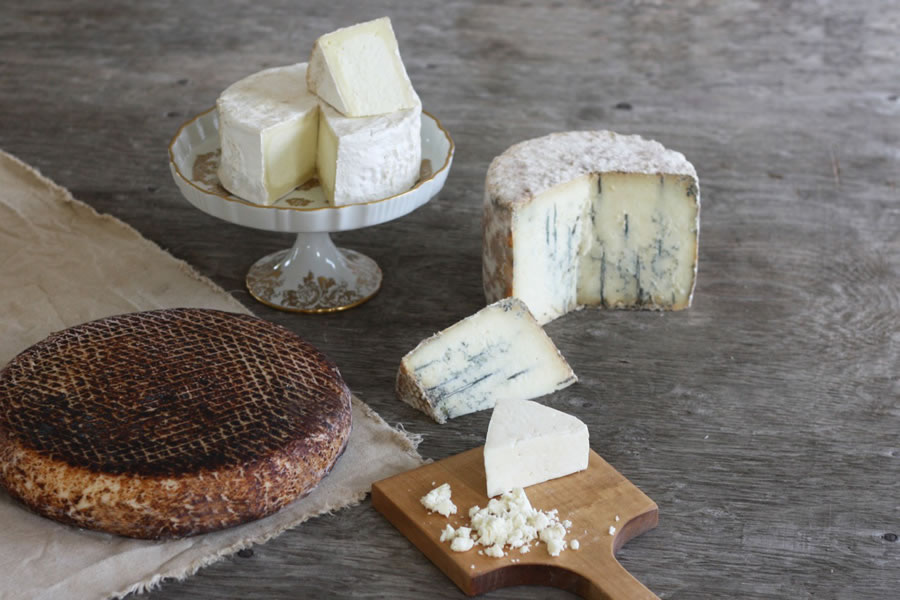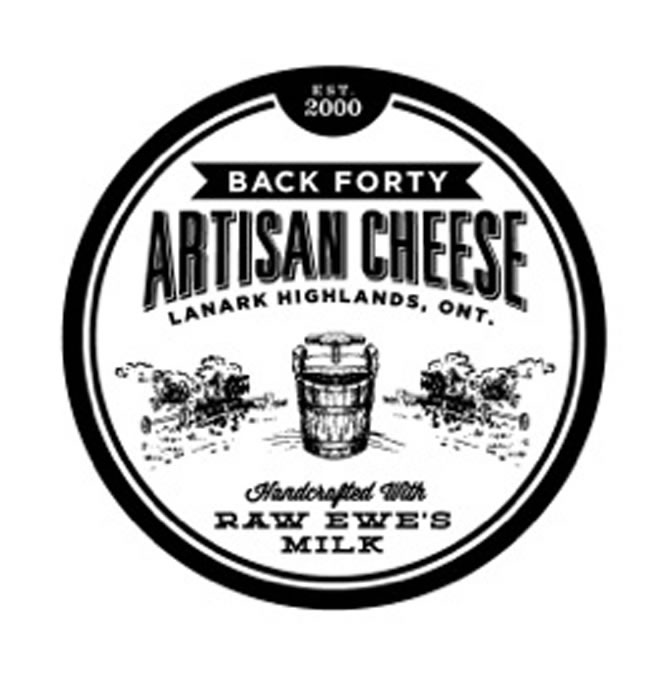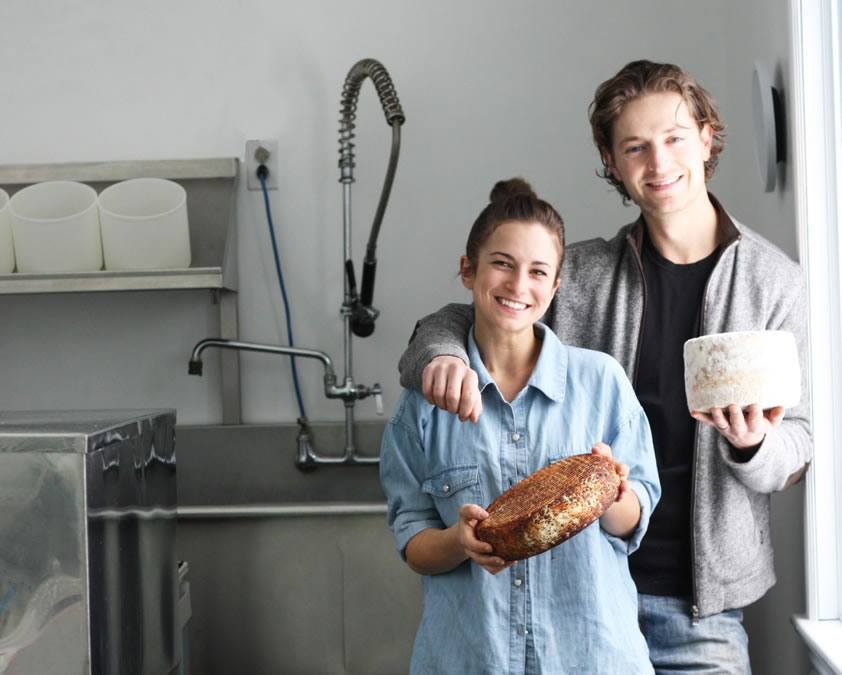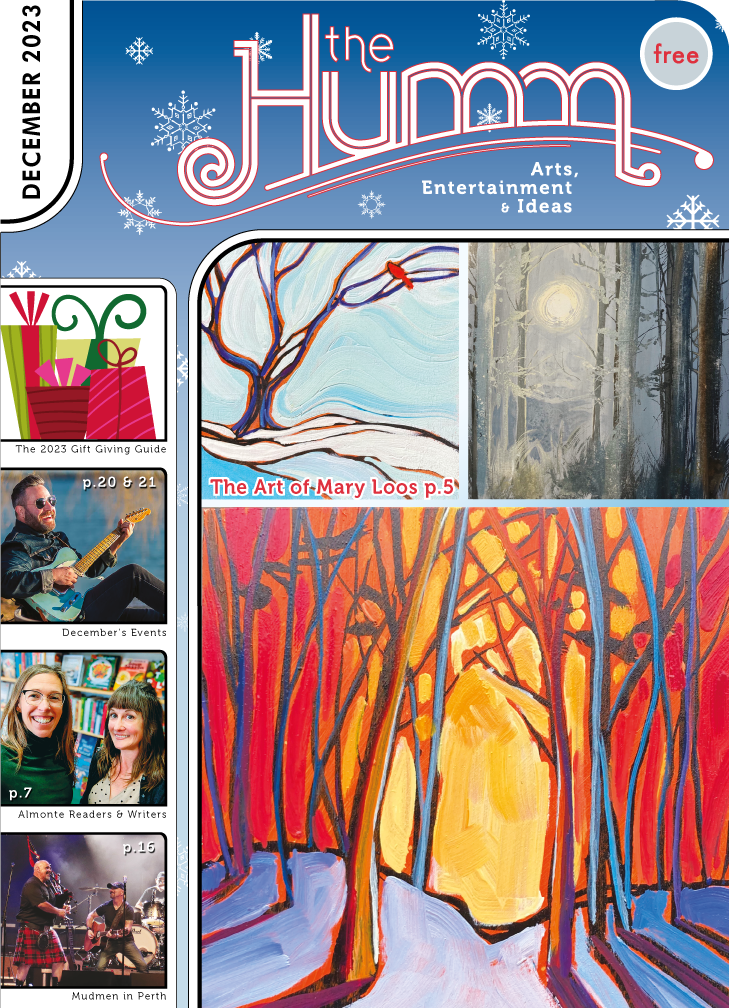 (pdf)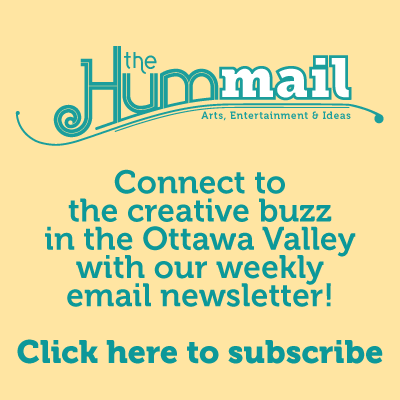 December 2023