The Cove Country Inn - Westport ON
Selected Event
BOTR: Harrison Kennedy
Fri, 14 Apr 2023 - Fri, 14 Apr
Time: 7:00PM - 11:00pm
Cost: $100 dinner+show
Tickets to Blues on the Rideau get you dinner & show. Call 1-613-273-3636 to ensure they've not sold out! Proceeds from tonight go to the Kick In For Kids, Rideau District High School. At age 80 Harrison truly is a member of Canada's Blues royalty. He does it all with his amazing voice - Roots, Blues, Soul and R&B. Born and raised in "The Hammer" Harrison started his career with a bang in the early '70s when he joined the famous Motown band Chairmen Of The Board. He travelled the world with them performing on shows like Soul Train, American Bandstand and England's Top Of The Pops. When COTB ended Harrison returned to Hamilton where he basically dropped out of the music business for 30 years before re-emerging in 2003 with a great album called "Sweet Taste". Since then he's released 8 more.
Organised By:
Blues on the Rideau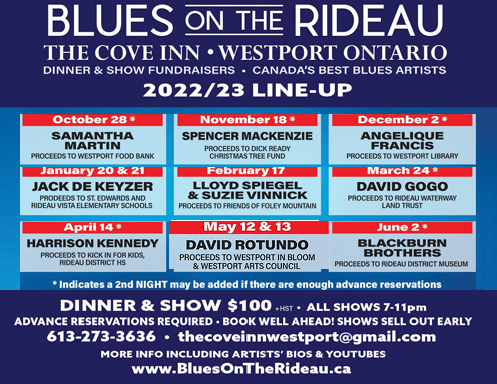 Venue detail
2 Bedford St. , Westport , ON
K0G 1X0
613-273-3636

Venue Email
Listing Contact: 613-273-3636 Email: info@coveinn.com
Website
Location: 613-273-3636
2 Bedford St. Westport ON K0G 1X0
This incredibly dynamic restaurant and inn in the heart of downtown Westport books many live music events every week, hosts the Blues on the Rideau dinner & show events, and often hosts literary, culinary, community and fundraising events. Gluten free menu options. Make reservations to avoid disappointment.
All Hosted Events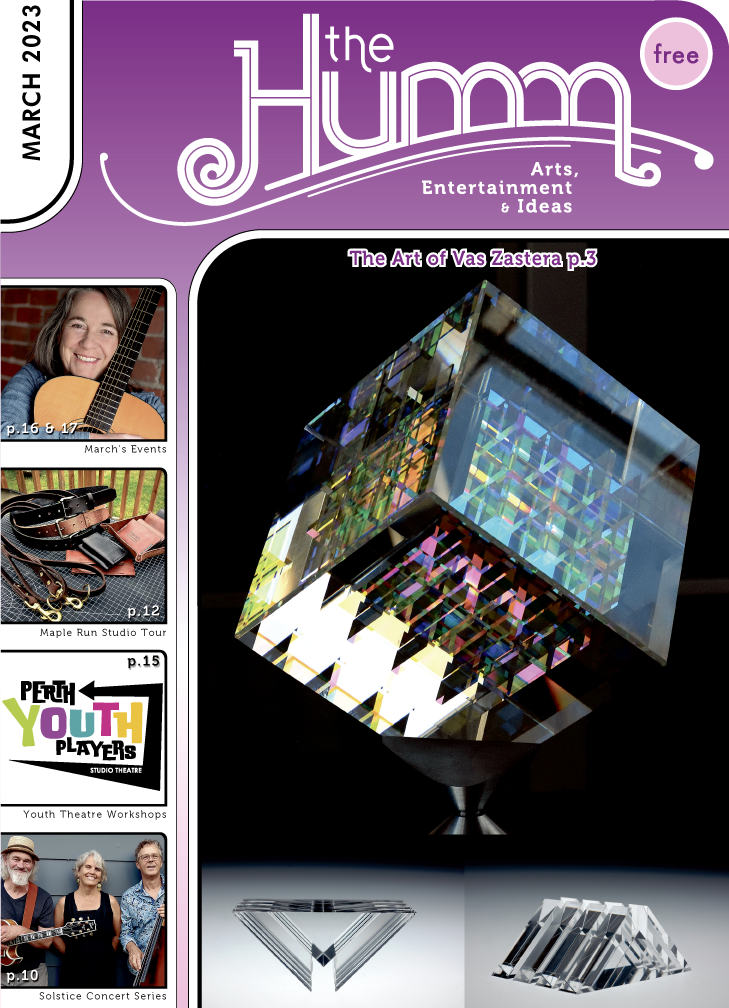 (pdf)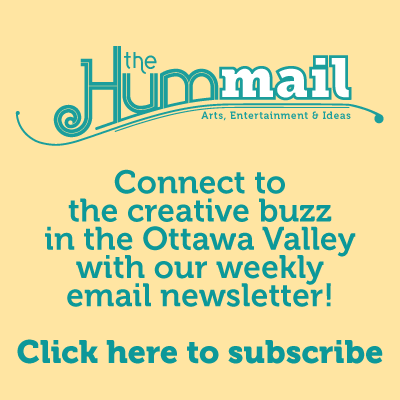 March 2023