The Cove Country Inn - Westport ON
Selected Event
BOTR: Blackburn Brothers
Fri, 02 Jun 2023 - Fri, 02 Jun
Time: 7:00PM - 11:00pm
Cost: $100 dinner+show
Tickets to Blues on the Rideau get you dinner & show. Call 1-613-273-3636 to ensure they've not sold out! Proceeds from tonight go to the Rideau District Museum. At age 80 Harrison truly is a member of Canada's Blues royalty. Blackburn consists of brothers Brooke on guitar & vocals, Duane on keyboards & lead vocals, Cory on drums, and friends Andrew Stewart on bass and Neil Braithwaite on sax. (4th brother Robert also collaborates on writing their songs). They come by their unique blend of Blues, Soul, Funk and R&B honestly. Their ancestors came to Canada via the Underground Railroad in the 1800's bringing their rich heritage of African American music with them. And their father – Bobby Dean Blackburn – was a mainstay keyboardist on the vibrant Toronto R&B scene for decades.
Organised By:
Blues on the Rideau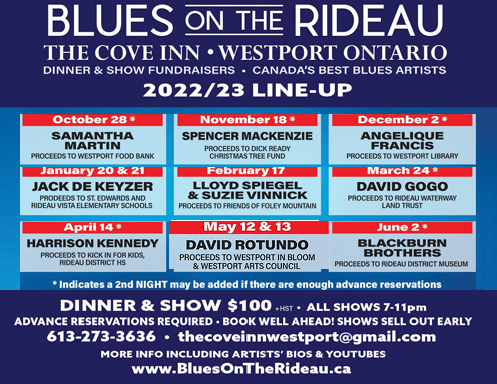 Venue detail
2 Bedford St. , Westport , ON
K0G 1X0
613-273-3636

Venue Email
Listing Contact: 613-273-3636 Email: info@coveinn.com
Website
Location: 613-273-3636
2 Bedford St. Westport ON K0G 1X0
This incredibly dynamic restaurant and inn in the heart of downtown Westport books many live music events every week, hosts the Blues on the Rideau dinner & show events, and often hosts literary, culinary, community and fundraising events. Gluten free menu options. Make reservations to avoid disappointment.
All Hosted Events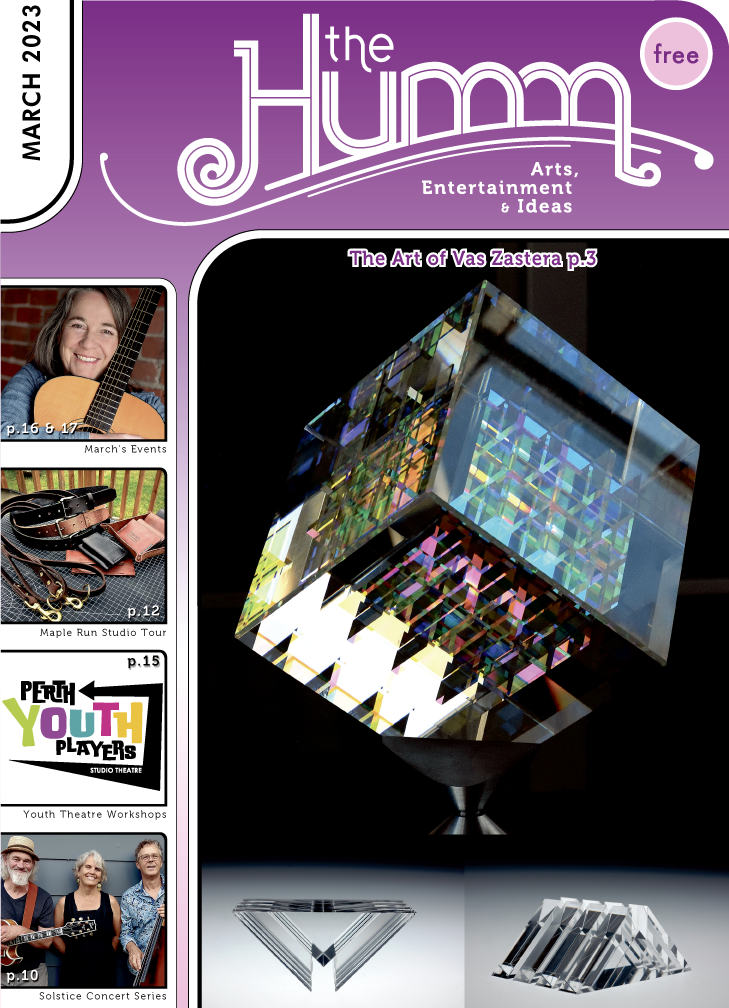 (pdf)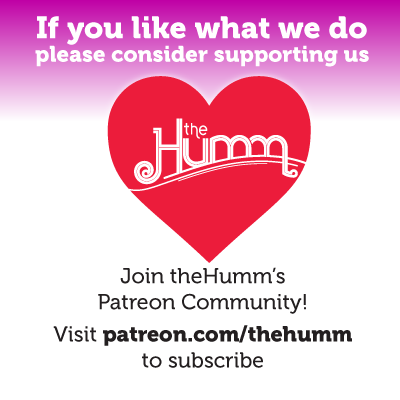 March 2023