Stewart Community Centre - Pakenham ON
Selected Event
Movies in the Park: The Bad Guys
Thu, 18 Aug 2022 - Thu, 18 Aug
Every Thursday in a different park around Mississippi Mills:
Aug 4 Space Jam - A New Legacy, Riverfront Park; Aug 11 Ron's Gone Wrong, Clayton; Aug 18 The Bad Guys, Pakenham; Aug 25 Encanto, Don Maynard Park
Organised By:
Town of Mississippi Mills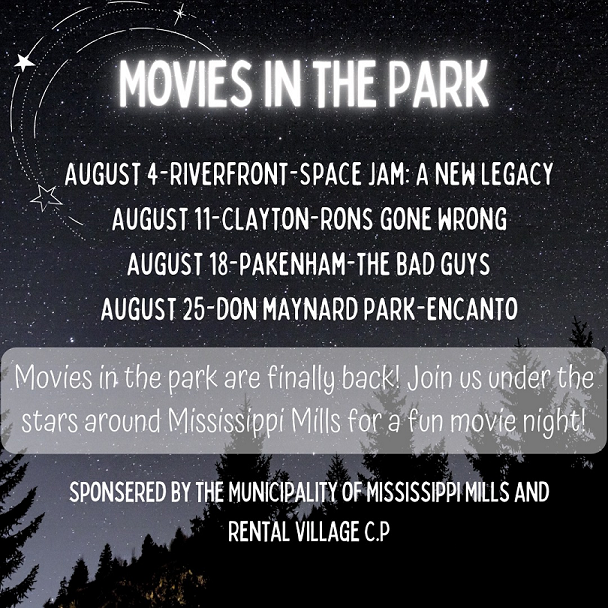 Venue detail
112 MacFarland St. , Pakenham , ON
K0A 2X0


Listing Contact:
Website
Location:
112 MacFarland St. Pakenham ON K0A 2X0
The arena is a single pad surface and has a permanent seating section for 240 people. There are four dressing rooms with showers and washroom facilities. There is a concession canteen and a skate sharpening service. In the off-season, the surface is available for large functions with a capacity of 500 people. The banquet hall (capacity of 250) is air-conditioned, fully licensed by the LLBO, and is equipped with a freezer and a fully stocked kitchen. There is a sound system with a microphone, a piano, a cloakroom and elevator access.
Related Articles:
Family Time & Mid-Winter Milling! February 2020
All Hosted Events
Movies in the Park: The Bad Guys
Thu, 18 Aug 2022 - Thu, 18 Aug
Every Thursday in a different park around Mississippi Mills:
Aug 4 Space Jam - A New Legacy, Riverfront Park; Aug 11 Ron's Gone Wrong, Clayton; Aug 18 The Bad Guys, Pakenham; Aug 25 Encanto, Don Maynard Park
Organised By:
Town of Mississippi Mills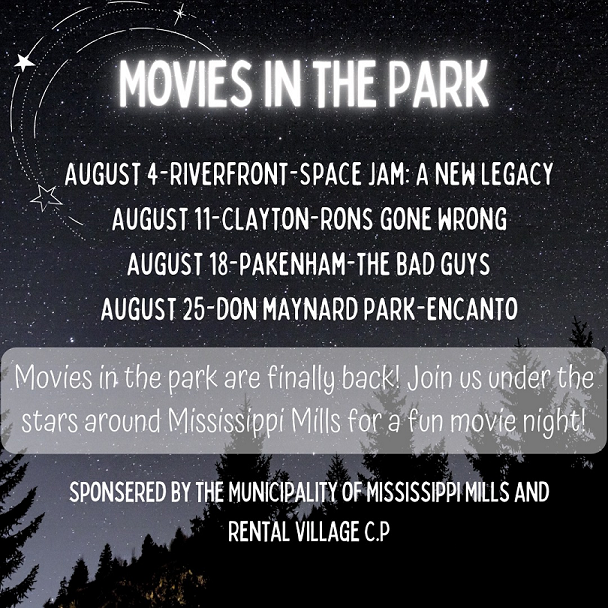 Venue detail
112 MacFarland St. , Pakenham , ON
K0A 2X0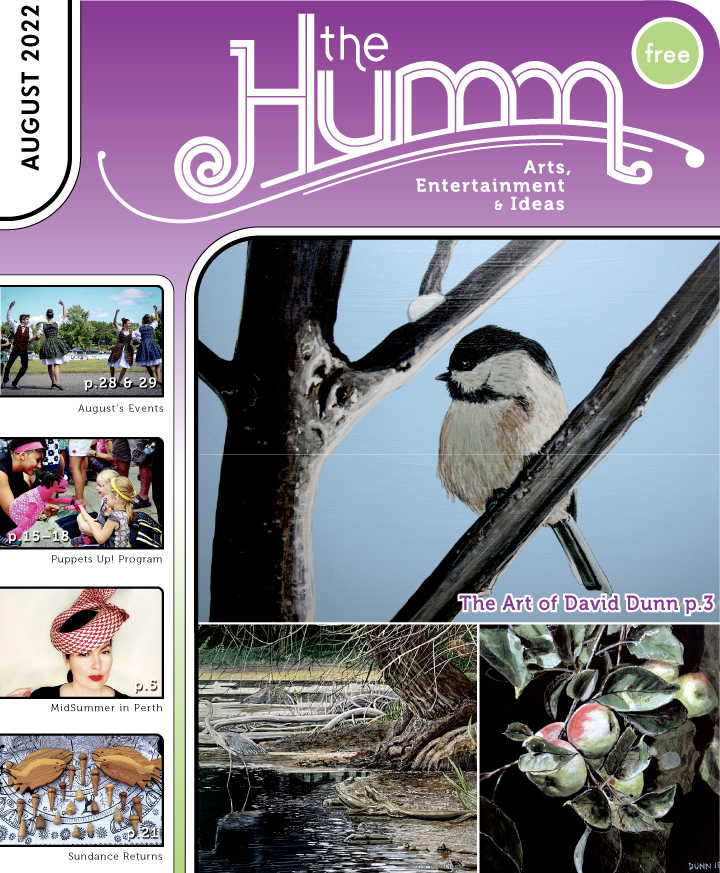 (pdf)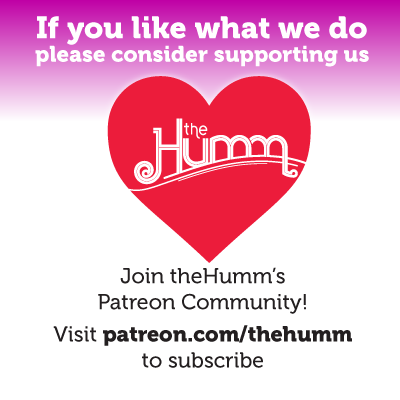 August 2022