Revival Swing - Almonte
Listing Contact: Email: creativelygraceful@gmail.com
Location:
Almonte
This group hosts pop-up swing dances at Equator Almonte, beginning in January 2023.
All Hosted Events
Swing Dance
Tue, 07 Feb 2023 - Tue, 21 Feb (each Tue)
Time: 6:30PM - 9:30pm
Cost: $5 entry
Pop-up swing dance the 1st & 3rd Tuesday of the month at Equator Coffee Roasters. Doors open at 6:30pm, take an intro dance lesson at 7pm, and dance the night away, all for just $5 entry. No partner needed. Find them on Instagram at @revivalswing.
Organised By:
Revival Swing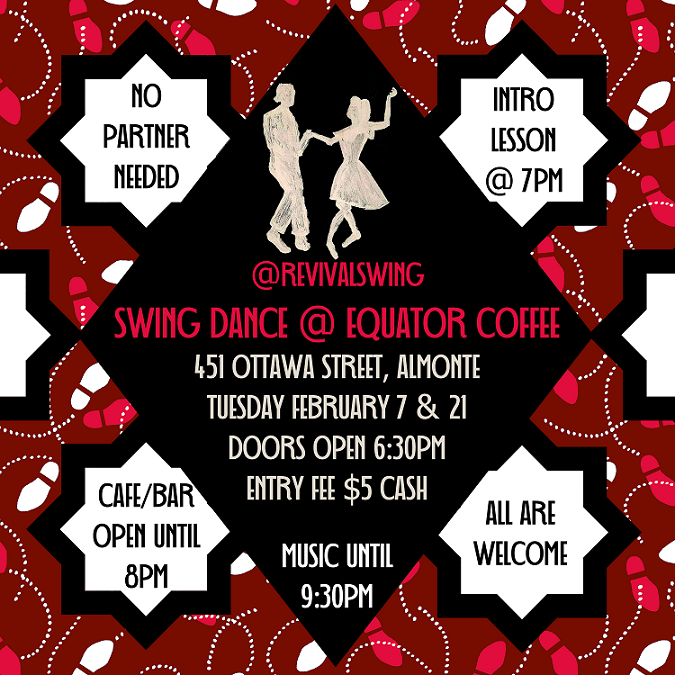 Venue detail
451 Ottawa St. , Almonte , ON
K0A 1A0
613-256-9560

Venue Email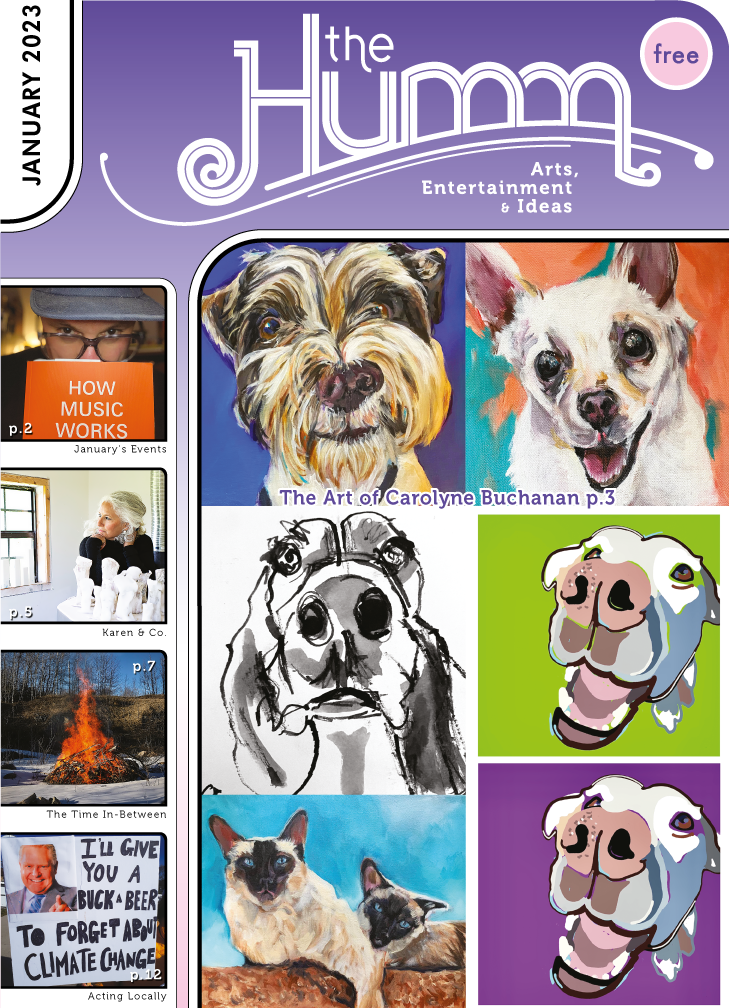 (pdf)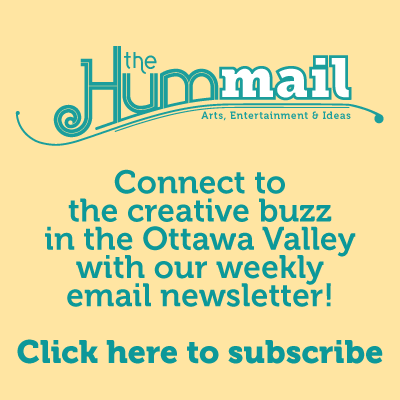 January 2023